An Afghanistan combat veteran, Tony is responsible for both Minburn's day-to-day operations and the company's strategic direction. Tony has over 20 years of experience providing complex hardware, software and service solutions to Federal, State, and Fortune 500 organizations. Prior to founding Minburn, Tony held leadership positions in Sales, Marketing, and Operations with proven past performance managing multi-year, multi-location government contracts.
Tony earned an MBA from the George Washington University. When not spending time with his wife and twin children, Tony is an avid woodworker and remains actively involved in the Army Reserves.
Director, Business Operations
Tim is responsible for Sales Operations and Customer Support issues at Minburn. Tim maintains vendor relationships with more than 20 unique technology partners on behalf of Minburn. Tim has more than 15 years of experience as a Project Manager and Team Leader. Tim has also assisted the government in the creation of several multi-year contracts, and the creation of multiple Blanket Purchase Agreements (BPA) and Indefinite Delivery Indefinite Quantity (ID/IQ) contracts.
Tim earned a BS in Finance from the Virginia Tech – Pamplin College of Business. Tim lives in northern Virginia with his wife and two children, and enjoys playing and watching basketball.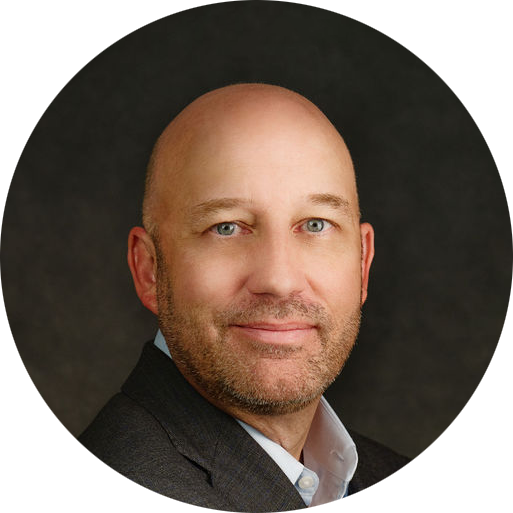 Stuart oversees Minburn's diverse portfolio of contracts and drives the company's contract administration and compliance programs to achieve the highest levels of program performance and customer satisfaction. His unique mix of skills, including proposal preparation, contract negotiation, and program management, helps mitigate risk while facilitating Minburn's rapid growth in the Federal sector business. Stuart brings over two decades experience managing IT contracts in the Federal sector, spanning a wide array of prime contracts, including Schedules, ID/IQs, BPAs, and Enterprise Software Agreements. His roles have included capture, proposal writing, business development, and supplier relations.
Stuart is a NCMA Certified Professional Contracts Manager (CPCM). In his spare time, Stuart enjoys traveling, hiking, and snowboarding with his spouse, Jennifer.
Greg joined Minburn as CTO in 2019 after spending over 16 years at Microsoft Corporation. He has worked across the Federal Government as a trusted advisor, delivering IT solutions for Civilian agencies, the DoD, and the IC. Greg's always eager to talk technology, especially how to simplify and secure IT. Greg has continued to work closely with Microsoft at Minburn, including growing Minburn's Microsoft Surface and Surface Hub business to achieve Gold Partner status in FY21 and FY22.
Greg has a BS in Management Information Systems and an MS in Information Systems Technology. He lives in Northern Virginia and enjoys hiking, tennis, and rock climbing with his wife and daughter.
Paul focuses on helping Civilian and DOD customers identify IT and licensing solutions that best meet their requirements. Paul joined Minburn in December 2019. Prior to joining Minburn Paul spent 17 years at Microsoft Corporation in various roles focused on licensing in the US Federal Civilian, DOD, and IC spaces.
Paul has a BS in Business Information Systems. Outside of work Paul enjoys boating, hunting, and spending time in the outdoors with his family.
Alex is responsible for Minburn's strategic growth initiatives, with a special focus on DoD and IC agencies. Prior to joining Minburn in 2021, Alex worked as an Account Manager and for many years running $100+ million accounts and has managed over 100 employees. Alex previously spent 8+ years with Thin Client and Multi Security solutions, 8+ years with Telecommunications and Satellite solutions and 7+ years with Microsoft Leading a Strategic Account and driving everything in the Microsoft Cart. Alex has been a trusted advisor throughout that time and works closely with key Government partners and customers to address major requirements.
Alex holds Business B.S. and Architecture A.S Degrees from George Mason University and NOVA. Alex has 3 children and always finds time to play golf with them or his friends and partners. Handy as he has been finalizing the buildout of a golfer backyard and currently modifying a barn into a house. Family is close and Friends are close so he is never too far from either.
Senior Vice President & General Counsel
Matt is responsible for all of the company's legal affairs, as well as human resources, contract compliance and bids & proposals. Prior to joining Minburn in January 2022, Matt spent the majority of his 25-year legal career as a Government Contracts partner at several large, international law firms. Matt also served as Vice President & General Counsel at MicronPC Government, a Top 5 GSA Schedule contractor.
Matt is an Honors graduate of Colgate University and earned a Juris Doctorate, cum laude, from the Washington & Lee University School of law. He enjoys playing tennis and spending time outdoors and traveling with his wife and five kids.
Director, Finance and Sales Operations
With over 20 years of experience working with Government and Commercial customers, Kelly's knowledge and passion combine to deliver high-quality results. Her skill at fostering cross-functional collaboration enhances business performance by creating synergies and strategic partnerships. Kelly excels at improving processes via measuring efficiencies, profits, and customer experience through essential business elements like reporting, logistics, and accounting. Trusted advisor to leadership as a creative problem-solver who thrives on identifying solutions and focusing on what is possible while steering the company to measured success.
Kelly received her Lean Six Sigma Green Belt from Perdue University and her CSCM from Centre Law and Consulting. When not working, Kelly volunteers at STEP VA, a local nonprofit focused on people with disabilities in the Arts. She also loves spending time with her family and their two golden retrievers, Blue and Clio.